Easter is on it's way! My kids are always excited about celebrating Easter with an egg hunt, and we got to have one early this year as we tried out some fun Christ-centered products from
Egglo Entertainment.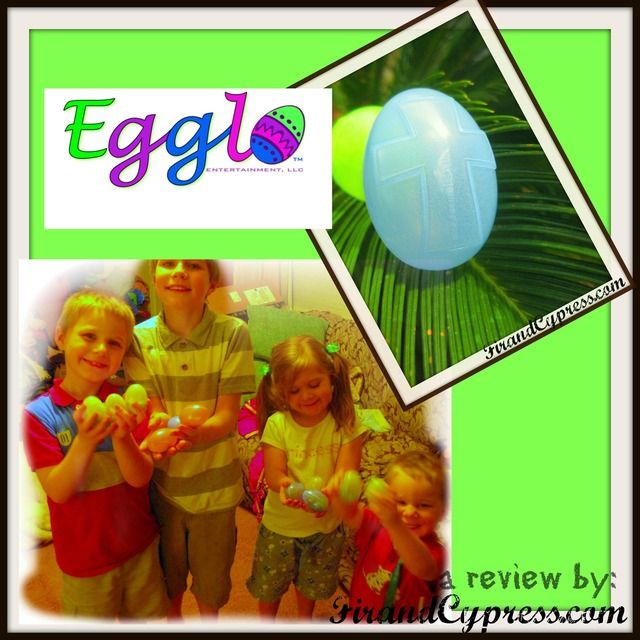 Egglo Entertainment sent us several Easter products to try out in our home including a set of their glow-in-the-dark eggs, The Egg-cellent Easter Adventure book, Egglo Treasures Scripture Scrolls, and their downloadable event curriculum. Here's our family's impression of each of these items: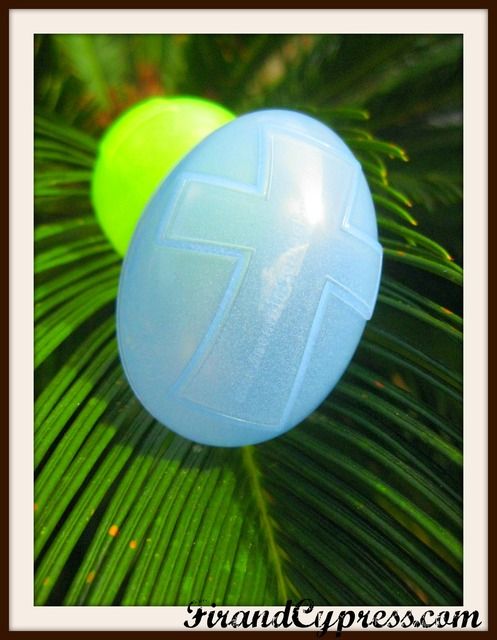 Egglo Glow in the Dark Easter Eggs : These eggs are a stronger, more durable version of what you'd typically find in the stores. Plus, if you charge them well (instructions come in the box) they have a very strong glow!! We had an indoor night time egg hunt since it's been very warm here and there are LOTS of creepy crawlies outside at night. =)The eggs were easy to spot in the dark, even for our 2 year old. It was really fun to have a different kind of egg hunt at night, the kids had a lot of fun with it. There are some pre-made scavenger hunts on the Egglo website if you would like to make your egg hunt into a scavenger hunt.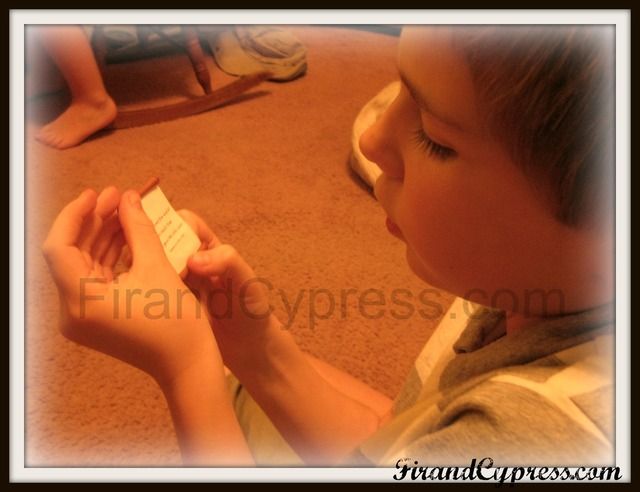 Egglo Treasures Scripture Scrolls: Each Scripture Scroll had a shortened version of a Bible verse written on it, many with the theme of Jesus being the Light of the World to tie into the theme of a glow in the darkness. The inventive little scroll design made these different and fun for the kids. The paper is a thicker on these, which makes them more durable for rolling and unrolling. I do wish these had the full Scriptures written on them as they would make a wonderful Bible memorization tool if they did.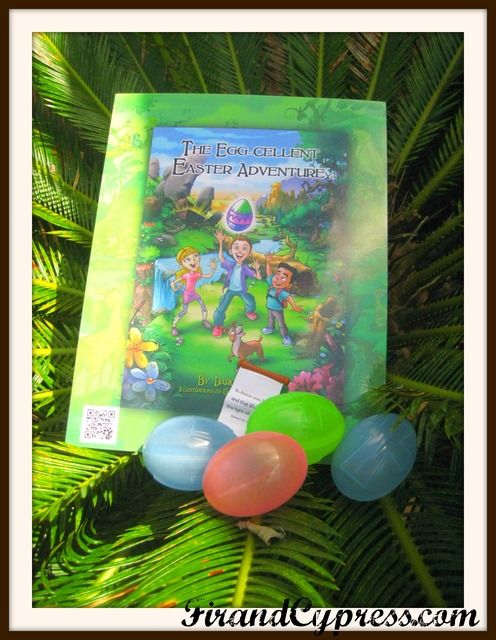 Bible Verse Scroll Stickers These are a sticker version of the Scripture Scrolls. You can use them for decorating your eggs, for Easter cards for friends, or even inside the eggs as a little treasure to discover. These are quality stickers that are thick enough to not rip easily as you remove them from the backing.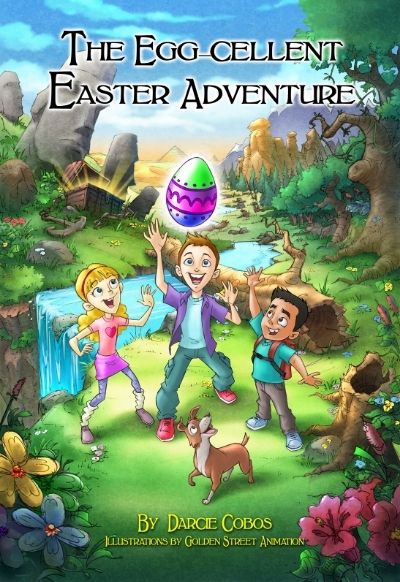 The Egg-cellent Easter Adventure Book- This is a paperback story book about a magical adventure that 3 kids and their dog go on together. They follow magical glowing eggs that send them around the world in search of a treasure. Each child learns a lesson through Scripture references about how to put others first, trust in God and listen to others. The illustrations in the book are excellent and vividly colorful. I would have preferred if this story had been a little more realistic personally. I think it's difficult for children to understand the Truth of Scripture when it's written into an imaginary adventure filled with things that couldn't really happen. But the story itself was fascinating to my children and they enjoyed the bright pictures and I found them flipping through the pages again and again. It also sparked a great discussion for us about how we could use the lessons learned in the included Scriptures in real-life situations.
The Egglo Glow in the Dark Egg Hunt Event Curriculum: This downloadable curriculum is a great resource for churches, schools or other big Easter events. It comes with several versions of invitation, wall decorations, and lots of ideas. There are crafts and Easter themed snacks to make. We enjoyed the coloring pages that were included. There's also some egg hunt discussion questions, additional game ideas and questions to discuss the book as well.
My kids had a great time with these products from Egglo Entertainment. And I know that the glow in the dark eggs will be a perennial favorite with them even after Easter is over. They have already been incorporating them into some of their other toys (they make great "dragon eggs" in a dark nest). Egglo actually has a whole pinterest page set up to come up with more ideas for using your glow in the dark eggs.
Follow Egglo Entertainment on Social Media:
Pinterest: http://www.pinterest.com/eggloeggs/egglo-easter-egg-hunts-about-jesus/
Facebook: https://www.facebook.com/EggloEggs
Twitter: https://twitter.com/EggloEggs
Instagram: http://instagram.com/eggloeggs
YouTube: https://www.youtube.com/user/EggloEggs
Google +: https://plus.google.com/+Eggloentertainment/videos
Tumblr: http://egglo.tumblr.com
Click the link below to check out more Review Crew reviews about Egglo Entertainment!