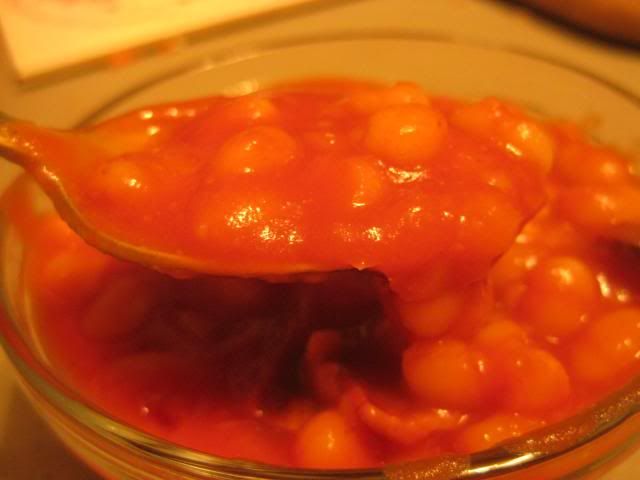 Here's another recipe that was made THM- friendly for my hubby. =) Baked beans were a major favorite of his. Of course with hot dogs, which will make this a cross-over if you have a big plate of beans, but if you keep it to a small serving can still be an S friendly meal.
1 can navy beans, drained
1/2 a small onion (I have also used just onion powder)
3T sugar-free maple syrup
This recipe is so simple!! Just first heat the turkey bacon.(I cut it up into small pieces first so I don't have to remove it and do this after) If you add the turkey bacon first, you don't need to add any additional oil for when you add the onions. I add the onions in when the turkey bacon has started to sizzle a little. Once these are mostly cooked through, add the rest of the ingredients and stir well on medium heat.
This batch has been doubled to feed everyone in my family and have leftovers for my husband's lunch.
When everything is heated through it's ready to serve!!
Beans are a carb so that makes a large portion of this (say a cups worth) in the E category. If you want to pair it with some all-beef hotdogs, then you need to keep your serving at closer to 1/4 cup to keep your carb limit under 10 grams (and probably skip the onions and go for onion powder instead). Of course if you just want to make it a cross-over special meal (or you are at goal-weight) then enjoy!! This recipe will not taste EXACTLY like the baked beans you are used to, but it's very good and certainly satisfied my cravings and my husbands as well! Hope you enjoy it too! I'd love to hear back from you in the comments if you try it and enjoy it!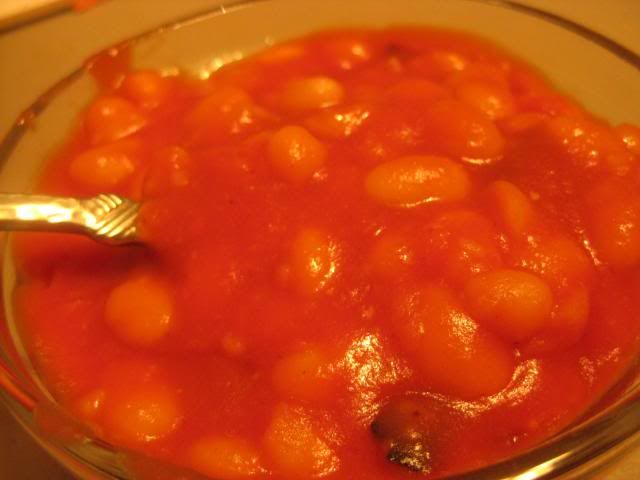 This post is linked up on Trim Healthy Tuesdays over at Gwen's nest, go check some other great recipes there!!!