Some of the links included here are "affiliate links", which if you choose to cklck on, and purchase something through those links I will receive a small compensation from. FTC regulations require that I explain this on each post that contains affiliate links.
No, I didn't enter an alternate universe where it is still Tuesday. =) I'm just running behind this week, but don't worry, these recipes are worth the wait! A simple caramel sauce is the main attraction, and I think you'll love both recipes I used it in.
The original recipe was posted on the Trim Healthy Mama Facebook group (I'm sorry I don't have the original post to link), and I "tweeked" it a bit for my own personal tastes.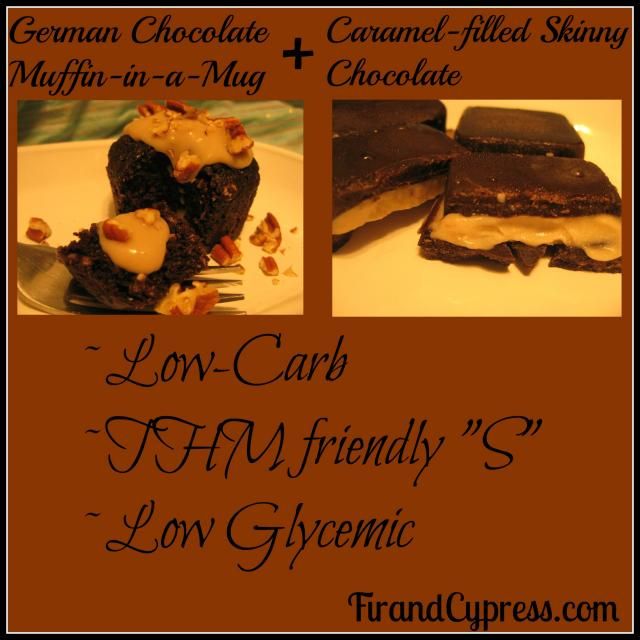 Caramel Sauce Ingredients
1 can light canned coconut milk (full-fat will work but you are using a LOT of butter here, so light will lower your fat content a bit)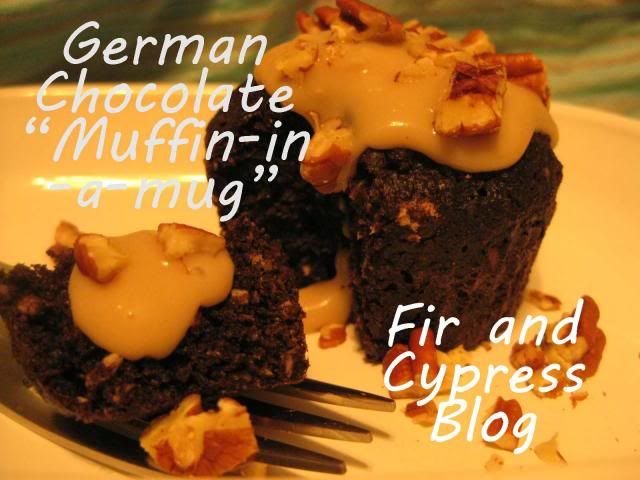 Add the butter, Truvia and coconut milk to a small sauce pan and heat over low heat. Stir occasionally, until reduce by at least half. This took me about 1/2 an hour. The final result is all about consistency, I checked the consistency by taking a small amount on a spoon and putting it in the freezer for a few seconds. Then taking it out and check the consistency. This will NOT turn out like a chewy caramel, but more similar to a mixture between a caramel ice cream sauce and a pudding. Once you reach the desired consistency, take off the stove and add the tsp. of caramel extract. Mix well.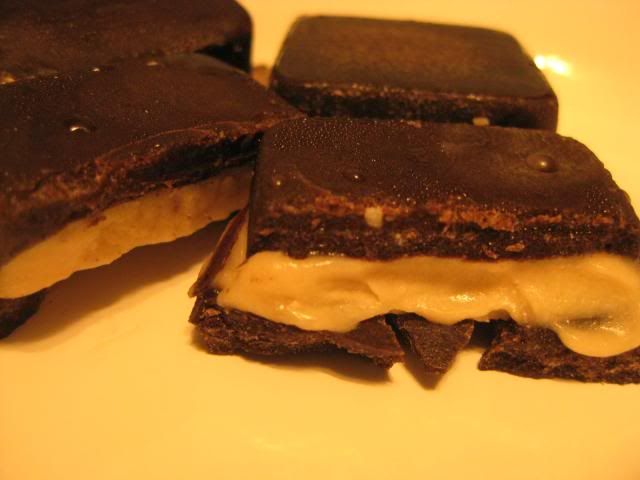 The first way I use this sauce was in a "Caramello" type version of skinny chocolate. My favorite Skinny chocolate variation is:
1 cup coconut oil, melted but not warm
1/2 cup Special Dark cocoa powder
6 TBS Truvia ground in coffee grinder
I layer the skinny chocolate and caramel sauce in a silicone mold (I used this one), freezing after each layer. Once it's frozen, HERE'S THE SECRET to make it taste like a "Caramello", put it out on the counter for a few minutes before serving and let the caramel get slightly soft. It usually takes only about a minute for me, but I live where it's hot and humid, so if your kitchen is cold it may take a little longer.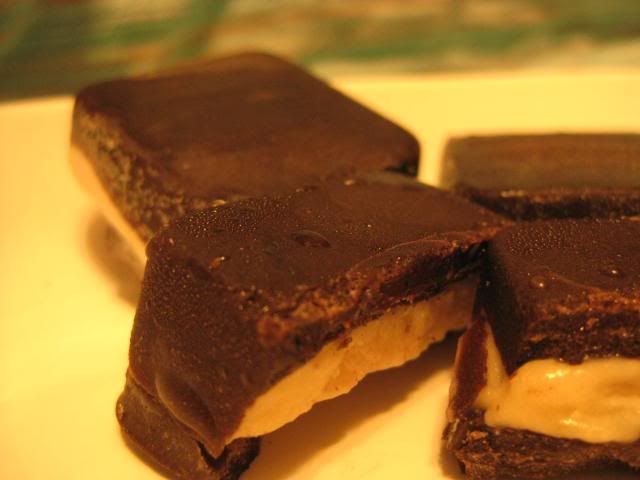 Hide these from your kids or they will all disappear!! ;)
Now I put the rest of my caramel sauce in the fridge (where it should last atleast a week). I make a triple batch of the muffin-in-a-mug recipe (page 256 of the THM book) and I cook them in the oven (because we don't own a microwave). I find cooking them at 350 for 8 minutes, turning the oven off, and then leaving them in with the oven closed for an additional 8 minutes, works perfectly to cook them in the oven.
I make 6 muffins which makes each muffin a half size of the original recipe. This makes it more of a snack than a meal, which is exactly what I wanted for a dessert like recipe! I use silicone muffin cups (which is a great tip if you have a small kitchen with limited storage, since they take up less room than a muffin tin and can be place on a cookie sheet!) and store them in the fridge in a Ziploc bag. I actually find a good 12 hours in the fridge brings out the chocolate flavor even more! The only variation I did from the original recipe is to add 1/4 cup of dried unsweetened coconut (don't forget I tripled the recipe!). Please refer to your book for the recipe.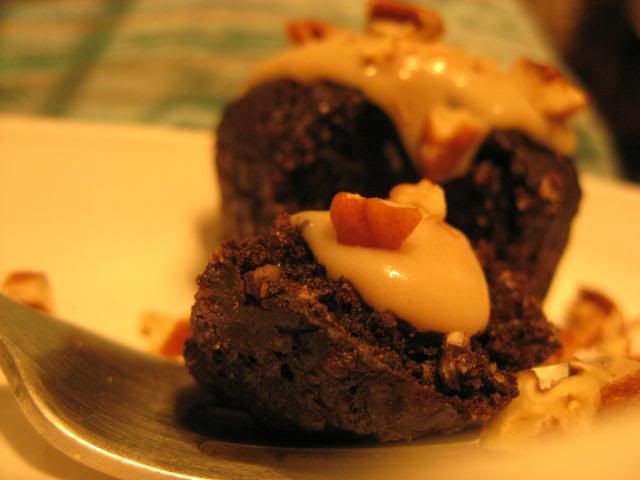 When you are ready to serve, pour some of your caramel sauce on top and add chopped pecans and you have a delicious (and still good for you!) version of Muffin-in-a-Mug.
Please let me know, if you try these recipes and how you like them! I love hearing feedback from you!!
This recipe is linked up on
Trim Healthy Tuesdays
over at Gwen's Nest.