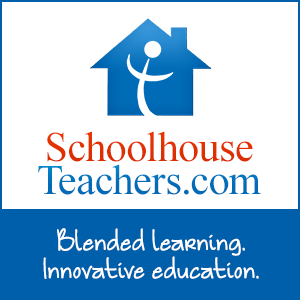 I am very excited to share that I have been chosen to join the 2014 Homeschool Review Crew from The Old Schoolhouse Magazine. I will be able to share with you my reviews of lots of great homeschool products and here is my first, a yearly membership option with SchoolhouseTeachers.com.
SchoolhouseTeachers.com is an online school Christian curriculum that provides a blended learning style. If you are not sure what that means, don't worry! Neither was I, I had to look it up. =) Blended learning is simply combining on-line instruction with more traditional off-line teaching methods (reading, worksheets, activities/experiments). SchoolhouseTeachers.com does this by providing video instruction, downloadable activities as well as giving well thought out plans for you to teach your children on your own. It truly is a full curriculum, with resources such as reading, literature, art, science, math, geography, character studies, more than 50 subjects total!
Since my children are all preschool through elementary school age, this was the section of the website that we tested out ourselves (although there are resources for Preschool through High School available). My children were eager to try something new and wanted to test EVERY category! We didn't quite meet that ambitious goal, but we got a general impression of the website to share with you.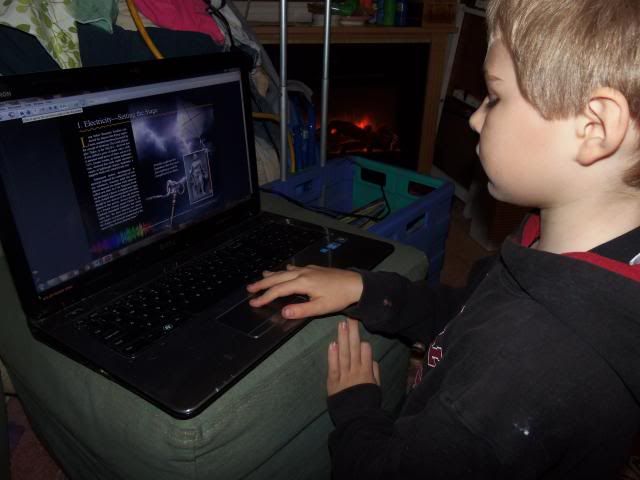 We first enjoyed our free e-book together (there's a new one to download every month!) This month was discussing energy. My second grader really enjoyed learning more about electricity. He's an avid "Magic School Bus" book fan and so he had recently read the book that explained how electricity is created. This e-book was sort of the next step in learning more about energy, and I was glad he had the basic understanding to build upon as he worked on learning some new concepts.
My preschooler enjoys clicking around on the animated books provided. They were the perfect level for someone just learning how to operate a mouse or keypad, with large stationary items to click on and watch. The reading that they worked on was more on level for my kindergartener.
We also enjoyed the lapbooking section as well, and read this month's selection of the Gift of the Magi. This story had some very difficult vocabulary in it and I was surprised at how well my second grader still understood the story's theme! I was glad for a stretching lesson for him and have printed out the lapbook templates to work on later.
We also worked on an art lesson together, this weeks lesson was about watercolors and using different techniques for hard edges and soft edges. All three of my bigger kids enjoyed practicing with water colors and their new technique.
Occasionally, you will be asked to provide additional materials to complete a lesson (art supplies, a book from the library, etc.) but the majority of the work is provided for you right on the website. They even have a whole section of sensory activities for toddlers, which I am looking forward to exploring more!
Membership costs $139 for a full year. One membership provides for your entire family! You do not need to purchase anything additional for multiple children.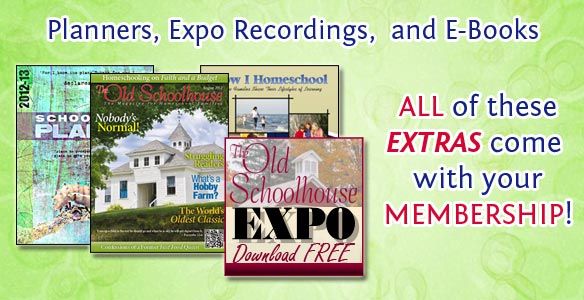 SchoolhouseTeachers.com will certainly provide you with a lot of resources to either supplement your current curriculum, or stand on it's own to provide for everything you need!. We do not have a high speed internet connection (we don't have dial-up but our satellite is limited and we can not stream video or audio often without going over our monthly data limit very quickly) This did limit our use of certain portions of the website (for instance, the science experiments were all video based, with no accompanying text, so we had to skip that). If you have a slow internet connection, it will be something you'll want to take into consideration before purchasing. However, there still were PLENTY of things we could use and participate in, even with our data limits.
We enjoyed (and will continue to enjoy) our membership to SchoolhouseTeachers.com If you have any questions you would like to ask, feel free to leave me a comment below and I'll be happy to answer to the best of my ability!