My Student Logbook is a company started by a homeschooling family. In the mother's search to find the right way to keep track of her children's schedule, she and made her own planner and then made it available to others as well. We had the opportunity recently to review the Sea Life Student Planner.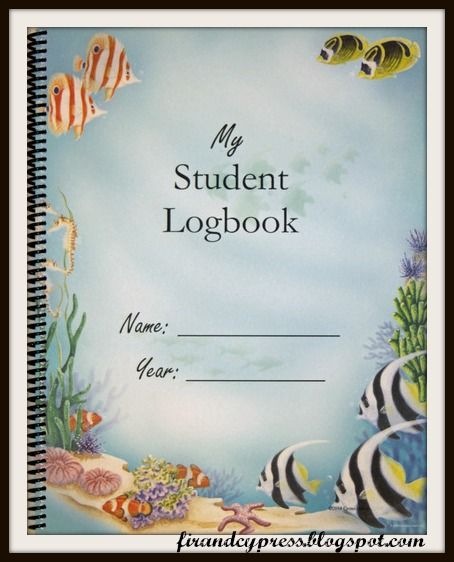 This daily student planner is different from other planners I have seen in that you write out your schedule once and then the weekly check-off page slips under the list each week to give your student a place to keep track of what he has accomplished. There are multiple copies of the schedule so if you need to change your schedule mid-year you can attach the new list to the upcoming week and start and new list there. This is useful as well to help you keep track of what your schedule looked like through the year and could also be useful if your state requires you to keep a daily report of what you accomplished during homeschooling. ( For our state, you are required to keep a log, but not required to turn it in yearly)
This logbook can also be formalized into becoming a high school transcript for older children! (My Student logbook is ideal for children 2nd grade and up) I love this idea, since I know that this can become an issue for homeschool student as they transition into college.
For our family, we are not at the high school transcript age, and so I used the dated, physical copy of the logbook we received (there are undated and PDF options on the website as well) as a daily schedule, including not only schoolwork, but daily activities I wanted my son to accomplish.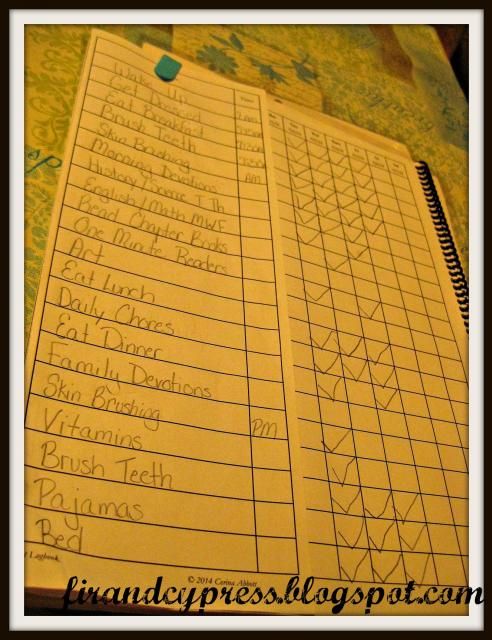 This was really
the perfect planner for our family, we got the pre-dated version and I was very happy about not having to write in all those dates for my son, for older children they could do this independently. For our homeschooling days we switch off and do different subjects on different days so this was a great way to keep track of what was accomplished each day. Also, my oldest son is in charge of things like, getting breakfast for him and his younger siblings and reminding me to do his "skin brushing program" twice a day (for sensory processing). The planner really helped him remember what he needed to get done without me having to remind him constantly. This was invaluable to me as a homeschooling mom with lots of little ones, I knew that even if I was stuck with a messy diaper change or handling a toddler temper tantrum, he could still stay on task and accomplish what needed to get done (he's my most high-energy easily distracted child, so this was a major accomplishment for us!)
There are also sections in the back of the book to record an "All about Me" page, prayers and goals, Bible verses memorized, books read, activities (events, projects, field trips, and presentations), and test records. My student logbook is $15.00 . There is a video here if you would like to learn more about how it works .
Sometimes, something simple can really revolutionize your homeschooling day. This has been true for us with the My Student Logbook! It's a very simple concept, but I find myself consistently feeling thankful for how it's helped us keep on track and also for keeping an easy record of the year for us!
Follow My Student Logbook on Social Media: