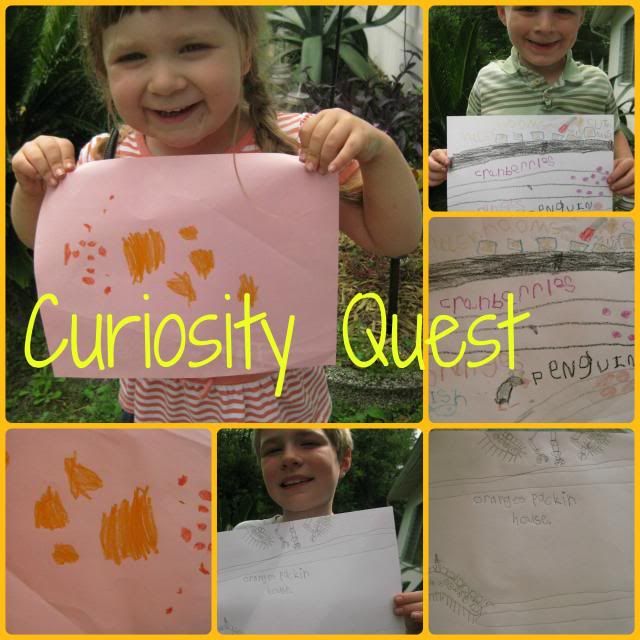 Curiosity Quest DVD's asks the question, What are you curious about? These videos are like taking a field trip from the comfort of your own living room!
The two DVD sets that we were given were DVD Combo Pack Produce:

Mushrooms, Cranberries, Orange Packing ($24.95 for three episodes)

and DVD Combo Pack Swimmers of the Sea:

Sea Turtle Rescue, Penguins, and Salmon($24.95 for three episodes). My three older kids (8, 6, and 3) were so excited to watch them that the second we got home from the post office I had three eager little faces asking, "Can we watch them right away?" (These DVD's are geared towards children from 7-14, but all three of my children enjoyed them and were able to understand at least part of the information)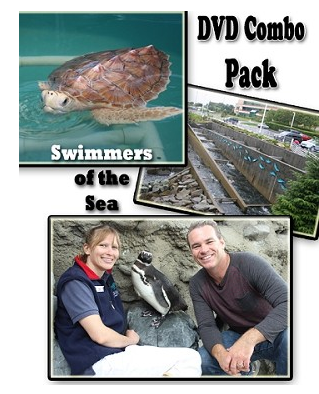 We started with Swimmers of the Sea. These videos are very professionally produced, and the children's interest was engaged right away! My oldest son (8) has a stuffed sea turtle which goes everywhere with him so he was particularly interested in learning more about them, especially when he learned that the Sea Turtle Rescue Hospital is not too far from us in the Florida Keys!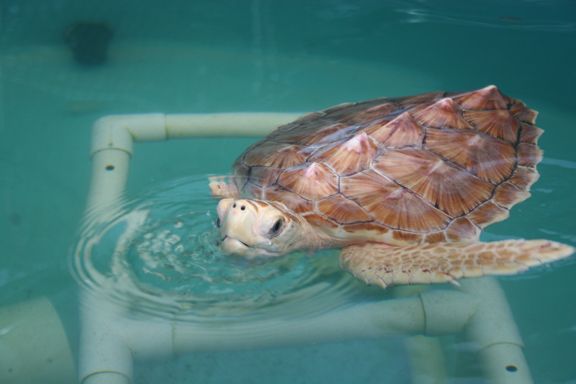 And he was sure to tell his dad as soon as he arrived home from work that when THEY go fishing the need to only use non-stainless steel hooks, because the stainless steel ones can last forever and if a sea turtle swallows one in can do a lot more damage than the ones that will eventually rust away. We also watched how Salmon returned to where they were born to spawn and how much of an active role that people take in assuring there are enough salmon to eat and a big enough population to continue to grow. My oldest son informs me that on the Penguin DVD he learned that penguins actually do have a kind of feather to keep them warm, and that all penguins do not live in cold climates.
When we watched the second set of DVD's my second son (6) was very interested in learning how cranberries bounce if they are good and that they are harvested by flooding the bog! He also was amazed to learn that the mushrooms we eat from the store actually grow indoors! And they all enjoyed seeing oranges grown in a different state from our own and learning how they pick them by hand. After we watched the second three episodes I asked my children to draw a picture about what they saw (see the picture collage at the top of this post to see them all) My 6 year old son was very excited to draw this and came back to me over and over again to ask how to spell all the words he learned on the DVD's.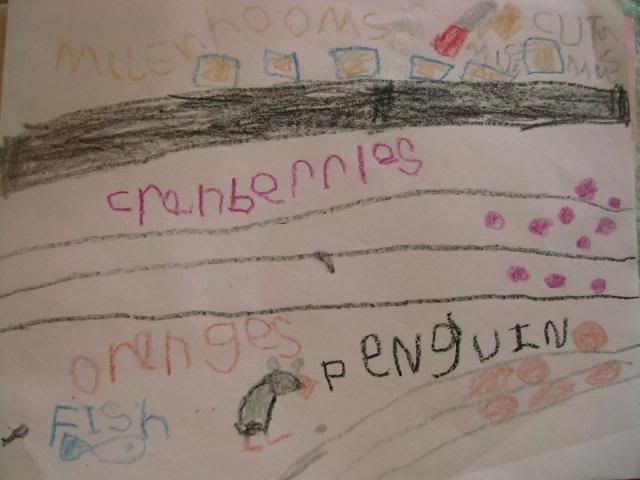 Picture drawn by my 6 year old. At the top he was trying to show how they cut the mushrooms with a knife. =)
These DVD's were the perfect mix of educational and entertaining. The host Joel Green has a happy and engaging personality that is likeable for children and helped my kids stay interested in what they were discussing. In fact, they have asked over and over to watch the videos again, and each time they have learned more!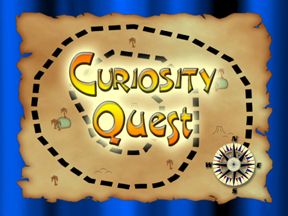 If you would like to check them out on Facebook, Twitter, or YouTube:
Facebook:
https://www.facebook.com/CuriosityQuest
Twitter:
https://twitter.com/curiosityquest
YouTube:
https://www.youtube.com/channel/UCijkbeDwySOsg-pZjOeWsgg